Indian public is already enjoying the free data services of various telecom networks. After the launched of Patanjali BSN-144 plan the data network provider scared from the effect of market ratio because JIO is already offering chip data services plan for 4G data users. Folks already compared JIO Plan to other data network provider but now they need to add another network to their list for the Patanjali Brand which has taken the step up in the telecom sector.
Yoga guru Ramdev's organization offered Swadeshi Samriddhi Card to their employees after launching for public sector and Patanjali has identified its product. They give the indigenous product for autochthonic people.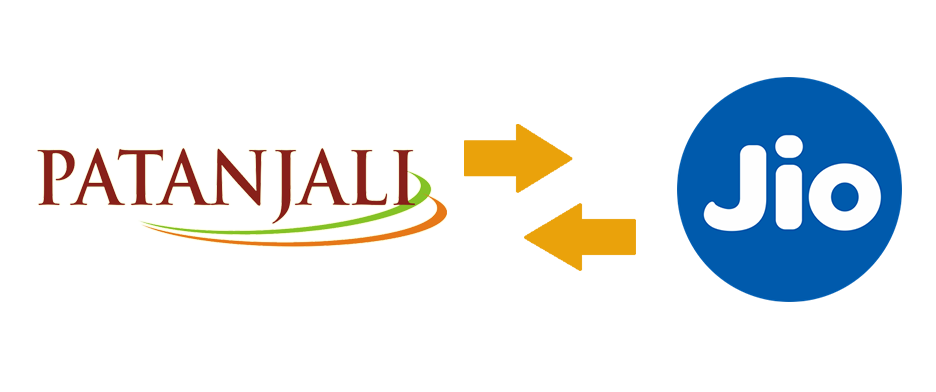 Now, people have directly compared Patanjali SIM to leading leaders of telecom network like JIO, Airtel, and Vodafone. Patanjali SIM should be compared to JIO's basic plan because only JIO has provided a 4G plan in cheapest rate. They both provide unlimited free service at the same rate. Let's we compared both data network plan.
Comparison Patanjali VS JIO plans
| | | |
| --- | --- | --- |
| BENEFITS | PATANJALI BSN-144 PLAN | JIO 149 PLAN |
| Voice Calling | Unlimited | Unlimited |
| SMS | 100 Per Day | Unlimited (100 / day) |
| Data | 2GB per day | 1.5GB per day |
| Pack Validity | 30 | 28 |
| Total data | 60 | 42 |
| Roaming Charges | No Charge | No Charge |
To compare both plans of Patanjali and JIO we need to know about JIO Prime membership subscription because Jio provides free service under the JIO Prime membership subscription at Rs99. So, Jio User necessary needs to join first into Jio Prime membership after that they are able to subscribe the JIO Unlimited plans.
Patanjali is looking better compare to JIo Plans because Patanjali doesn't take any charge as a prime membership to use this plan. You can see the comparison on above table.
There is no more difference in between price. Patanjali provides services at Rs. 144 while Jio Gives the same service at Rs. 149.
When we compare voice calling service and SMS, they both give unlimited service at the same price. When we compare data Patanjali gives 2 GB Data per day while JIO gives 1.5 GB Data per day. Let look at validity section then Patanjali gives 30 day validity period while JIO gives 28-day validity at same pack price. Patanjali gives total 60 GB data in 30 days validity plan with 2GB daily limit while JIO Gives total 42 GB data with 28 days validity period. Both companies are not taking any roaming charges on calling.