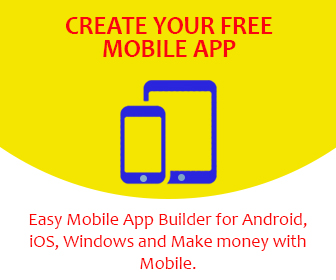 Haven't you tried to create your own website for your business yet? If you aren't familiar with code then you might think from where to start like other normal guys. Few years ago it was difficult to create a website, you were supposed to struggle to find dedicated IT professional. But now the things are changed, creating a website from scratch is very easy for unprofessional IT person who don't know how to code.
You can find many free website builders over internet, here I am going to describe about wix technology. Google blogspot, wordpress, yola, webs etc are other options too but they offer very basic tools. But wix is superior by offering lots of graphics functionality to create a beautiful website in easy way. No skill is required to create a website using wix technology.
How to make website
Open Wix.com -> Click on start now
Here one thing to remember that you can create your website and host it as a subdomain completely free as a basic version. For example yourdomain.wix.com, if you want to add your own domain then you can buy from different available packages.
Sign up and create new account
It will ask what kind of website you want to create. Select your category like business, shop, blog, personal website, service, food etc.
Wix offers ADI (artificial design intelligence) and WIX editor options to create website.

In Wix adi (artificial design intelligence) you just need to insert your requirement and it will automatically create your website. Avoid this option because artificial isn't much mature to understand your requirement.
In Wix editor you need to drag and drop your desired tool in making of website. The editor mode gives creative freedom with modern templates. Choose your theme from 100s of themes, all templates are free.

Select your theme, over mouse cursor on theme and click edit. Change background using your personal professional image or video.
Drag and drop your required content from left side box area and change your contents. You can insert text box, image box, video box, buttons, separator and many more.
From right side toolbar you can perform changes like edit, delete, relocate etc. If you've deleted any important content by mistake than you can get it back by ctr+g from your keyboard.
You can stretch, resize, relocate, apply stunning effect anything you want using mouse click button and again here you don't need to be computer programming person because there's no place to insert code.
You can create a contact form for visitors who want to get in touch with you for business or other purpose.
And finally click on publish and it's live website now.
Features
Try wix from your category and each category contains 100s of templates
You can get your domain name, hosting and create your own business website free.
Drag and drop tools method to create your website exact same how you want
Change title, Text, choose background images from your own business photos, videos
Add-ons such as Google form, contact form, just like that you own your stunning website
Reflect fast, rearrange the elements
Fully optimized with every device
Add a blog just one click and start posting contents
It's easy, convenience to manage because of no need any photo editing software, crop, resize images as you want
You should not be from technical background to create website using wix platform.
You can check preview of your website in computer and mobile version.
Wix is free useful platform for secondary website maker who wants to create their own website without learning difficult programming languages in sort time.
Your customer can search your website from search engine. You can add title, description, keywords from setting menu left sidebar.
App market
Enrich your website with many additional features with help of wix app market. Complete your requirements of login and sign up pages, event calendar, reviews, comments, social media channels, social media feeds, forums and other important functionality with the wix app market. Many of them are absolutely free.
You don't need to learn any technical computer language or skills to create your customize simple to complicated e-commerce website. You should not be come from .net, php, c, c++, java or any other programming language to build website.
More than 90 million website has been built from the begging of wix journey and the popularity is increasing continually. Create your website today, it's free and can be customized any time without any coding.