Yoga guru Baba Ramdev recently launched Patanjali SIM card. Baba Ramdev has launched Swadeshi Samriddhi Card partnership with BSNL. But people are getting confused for both this SIM card as they both cards are different in market. The First SIM is Patanjali BSN-144 and Second SIM is Swadeshi Samriddhi Card. Now the question is, "What is difference between this both SIM cards?"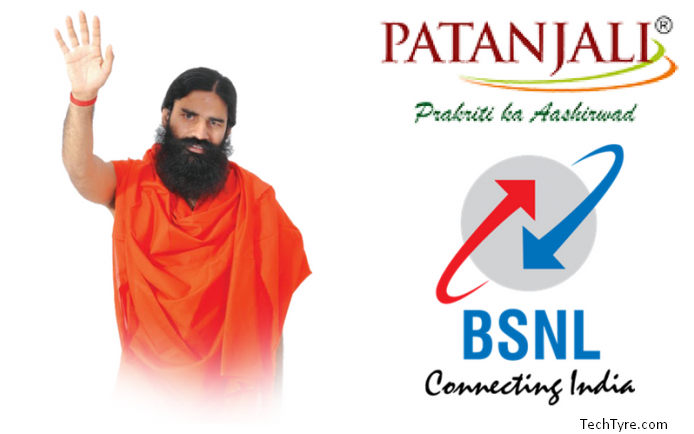 Patanjali BSN-144
This SIM card will be used in mobile phone. This SIM card will be available soon in the market and launched in partnership with BSNL. Patanjali says that this SIM will be used in social work. Patanjali & BSNL have launched three data and calling plans of Rs 144, Rs 792 and Rs 1584. Currently the SIM can be accessible only by Patanjali employees.
In terms of BSNL Patanjali plans the first plan is Rs 144, in which the user can make unlimited calls on any network. In this plan with validity of 30 days, the user can send 100 national SMS daily and 2 GB of 4G data per day. There is no roaming charge in this plan. However, the benefits of this plan will not applicable for Mumbai and Delhi circles.
According to the TelecomTalk report the schemes of 792 rupees and 1584 rupees have been launched for Patanjali's indigenous prosperity SIM. All benefits will be similar to a plan of 144 rupees only validity will be extended. The validity of the scheme at Rs 792 will be 180 days while the validity of the plan amount of Rs 1584 will be 365 days.
Apart from calling and data benefits customers who have this sim card will get extra 10% discount on MRP for all Patanjali Products. But this SIM card is available only to Patanjali employees for now. Later it will be available for all customers as well.
Additionally the customers who will use this SIM will get a life insurance of up to 2.5 lakhs and medical insurance up to Rs 5 lakhs.
Baba Ramdev said at the launch of SIM, "BSNL is an indigenous network and the goal of Patanjali and BSNL is to serve the country."
Swadeshi Samriddhi Card
Patanjali Swadeshi Samriddhi SIM card is a mobile SIM card offered by BSNL in association with the Patanjali. The SIM card comes with branding of Patanjali Ayurved as well as BSNL.
Patanjali Ayurved has said the profits earned from the Swadeshi Samriddhi SIM card will be used in the welfare of the country.
This is a type of membership card is available for all Mobile phone users. This card can be used for the shopping of Patanjali Products. Its membership will be starts from Rs 100. Later shopping on this card will get 10% discount on Patanjali Products.