Facebook and Instagram users will soon have to pay to get verified on the social media platforms, as Meta follows in the footsteps of rival platform Twitter.
Meta CEO Mark Zuckerberg announced in a Facebook post on Sunday that the service will launch first in Australia and New Zealand later this week.
The company said it would cost US$11.99 per month on the web or US$14.99 on iOS and Android (or in Australia, $19.99 on the web or $24.99 on iOS and Android).
Zuckerberg said that in addition to the blue badges, the service will provide "additional impersonation protection", better access for verified users, and direct access to customer support.
In a blog post, Meta said it would rely on government ID documents to prove the identity of verified accounts, to avoid the embarrassment of accounts impersonating people and brands – as Twitter initially did with its paid verification service. had started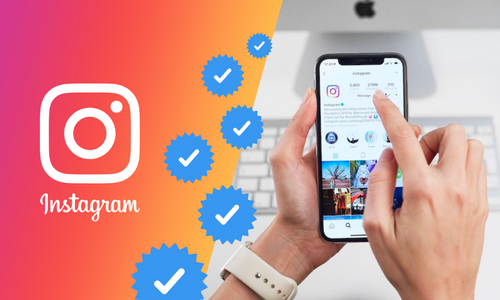 Accounts must also have a posting history and users must be at least 18 years of age.
Meta said the service will not be available to businesses at this stage.
The company said the increased visibility of posts from verified users "will depend on the size of a customer's existing audience and the subject matter of their posts". People with smaller audiences may see more impact.
The company said it will also introduce "exclusive stickers" on Facebook and Instagram Stories and Facebook Reels.
Meta cut 11,000 employees in November – the equivalent of 13% of its workforce – amid falling advertising revenue and an economic downturn. The company's share price fell more than 70% in 2022 before rebounding and in July it reported its first ever decline in revenue.
Twitter CEO Elon Musk responded to the news in a tweet, saying that it was "inevitable" that Meta would follow Twitter.
Twitter restricts SMS two-factor authentication for paid accounts
Separately, Twitter announced on Friday that it would provide SMS-based two-factor authentication only to users who have subscribed to the US$8-a-month ($11.65) Twitter Blue service from March 20.
The company currently offers two-factor authentication free of charge through third-party apps and a security key, which is said to be more secure than SMS-based systems. If non-subscriber accounts using SMS authentication don't make the switch before the deadline, Twitter said it will disable two-factor authentication for that account.
The move has raised concerns that there could be widespread hacks on accounts next month if they fail to make the switch.
RELATED: Elon Musk Has Put Every Lost Youth on Twitter in the Crosshairs of the Far Right Katherine Denkinson
of twitter Final transparency report before Musk's takeover shows that as of December 2021, although only 2.6% of active Twitter accounts use two-factor authentication, 74.4% of them use SMS as their method of authentication.
is musk Claimed Twitter was being "scammed" of $60m a year by fake two-factor authentication messages. He separately endorsed a tweet that claimed the scams were being run by telecommunications companies that set up bot accounts to drive the two-factor authentication process to gain revenue from text messages from Twitter.