Mukesh Ambani has launched free JIO 4G Volte phone at event of Annual General Meeting. The JIO phone device is free for all existing Jio customers. The users only need to pay a refundable deposit of 1,500 rupees when picking up the phone. After three years, the users have to return the used device and get back the deposit amount.
Phone launching is the third step of reliance for plan of "digital disempowerment and unfairness." The first two steps of the plan engage improving connectivity and data affordability. The company has stated that Jio 4G network coverage will cover 99 percent of India's population.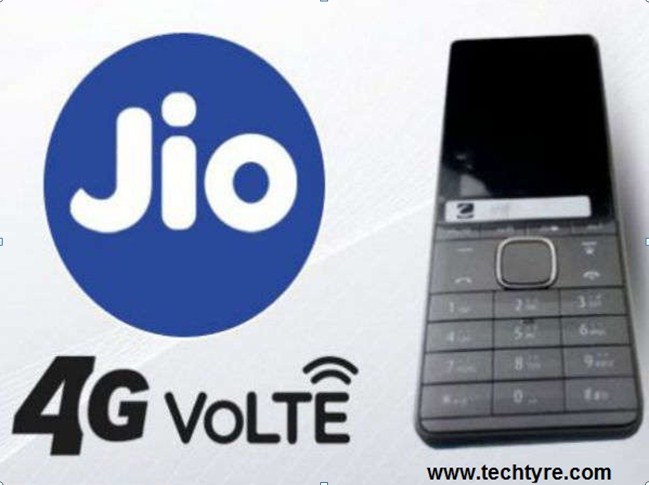 Let's discuss some features of this 4G VoLTE phone.
Inbuilt Jio Apps
This phone fully supports 4G VoLTE with feature of voice input. This phone supports additional 22 Indian languages and incorporated the entire Jio apps free like Jio Music, and Jio Cinema. Prime Minister Narendra Modi's Mann Ki Baat app is also available in this device.
Voice Input
The voice input feature of the phone was demoed on stage at the event, the phone is responding perfectly for voice inputs in Hindi and English. Voice commands can be used to get the phone to place calls, send messages, play music in apps, respond to queries, etc.
Safety
Safety is one of the major concerns for any phone, for safety pressing and holding the five buttons will send a message with your location to your emergency contacts. Interestingly the device includes NFC(Near-field communication) which will update regularly via a software updates. A user can link their bank accounts, UPI, and other such payment options with the phone and use it for digital payment transactions.
Jio TV
A "Jio Phone TV Cable" accessory for the phone will enable any user to connect the device to any TV, even if they have an ancient CRT unit. Content of channels from the phone will be directly viewable on the TV from this accessory.
Specification
Display – 2.4-inch QVGA display
Resolution – 240×320 pixels
Expandable storage type – 8 GB microSD card slot, FM radio and a torch are present.
Tariff plans
153RS per month for unlimited data and calls
Users can either pay Rs. 153 per month, for which they will get free voice and SMS, and unlimited data (high-speed data FUP is 500MB per day), along with Jio apps.
309RS per month (TV plug connection)
They can also choose to pay Rs. 309 per month to get all above benefits, plus the support for mirroring your screen on a TV, via a cable that can even be plugged into CRT TVs.
24RS for two days and 54RS for a week
Rs. 24 for two days or Rs. 54 per week plans also available for users who don't want to commit to Rs. 153 as an upfront payment.
How to get JIO Phones
The phone will be available from 15August2017 for testing in beta, and will be up for pre-booking from August 24 from MyJio app, Jio offline stores. If you want to order from JIO.com website you need to register by click on keep me posted and fill the details. Pre-booked users can buy the phone from September, on a first come first serve basis. It will come with a couple of different data packs.
Even if we are assuming that the Jio Phone will retail for Rs 1,500 (taking the refundable security deposit into consideration), there is no such 4G phones in the market which delivers the same features.
After three years, you can return the phone and get a full refund on the deposit. Aside from that, the company will also have two sachet packs.