You have a business brand, a website, a company and perhaps a product in the making. And now it's time to have a logo. As you know it's very important to have a great logo, it's just the face of your brand. However, it always needs to pay much to employ a pro designer. Why not do it yourself with a logo maker app? It will save you much money and time.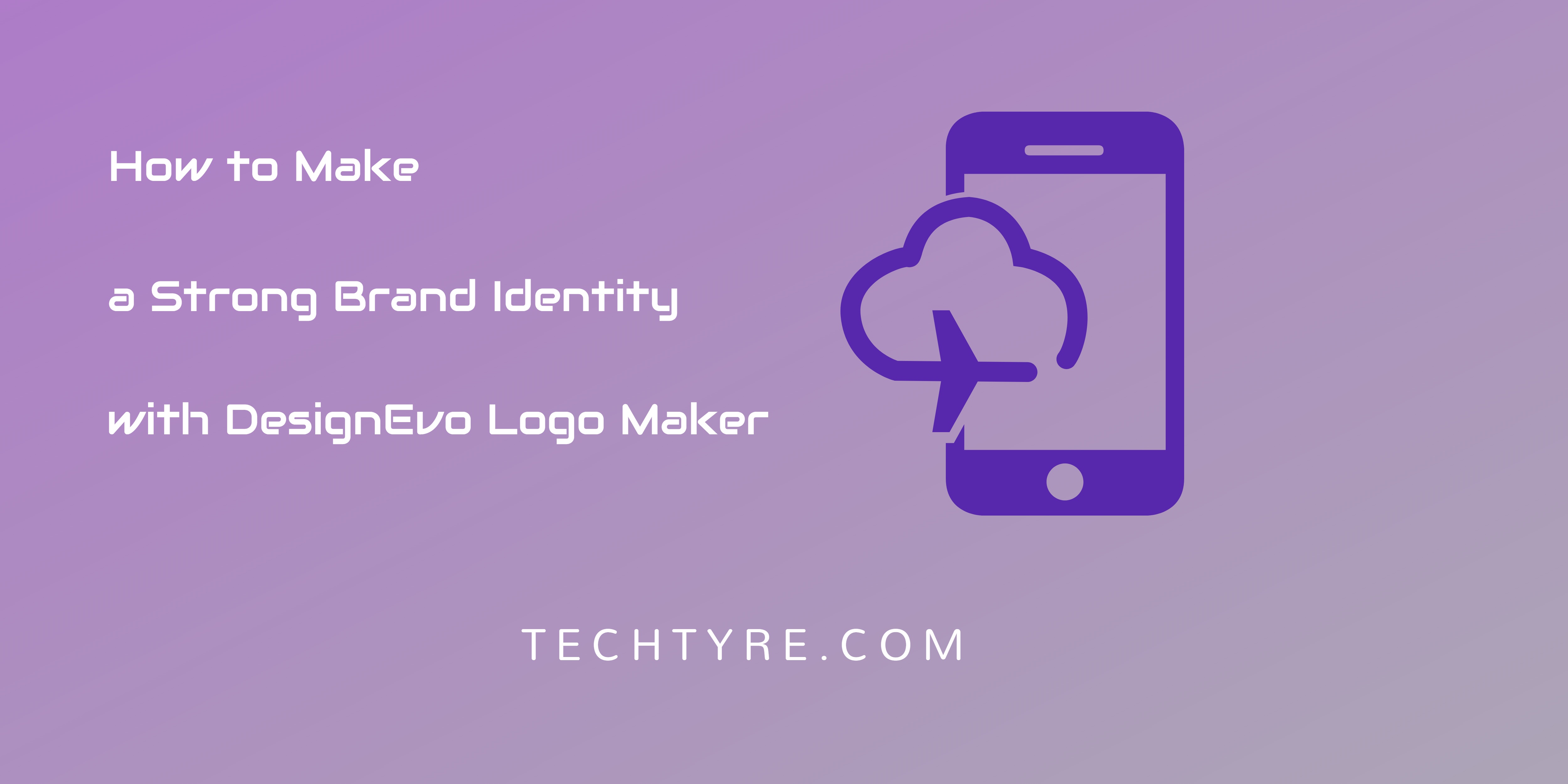 If you can control advanced technical skills and have a good creativity, just use Adobe Illustrator or Photoshop to create a free logo that will satisfy you. But this handy guide will tell you how to design the perfect logo for your brand without knowing Illustrator or PhotoShop. What I suggest is DesignEvo online logo maker. This is a program to create logos online , so you do not even need to install anything on your computer. Besides, DesignEvo can also be used on smartphones and Mac computer so far.
Step 1: Choose a template to find logo ideas
DesignEvo is optional to register. If the free package is enough to meet your needs, you need't to register. If you want a bigger size with the premium packages, you need to register it first. DesignEvo allows users to login using email address, Facebook and Google account. As soon as you arrive on the Designevo homepage, you will immediately see the button: "Make a Free Logo". Click it to enter the app page.
Here you will see tons of logo template for many types of bushiness. Choosing between more than 6000 professional logo templates, which are organized into 17 categories to help you choose, you will get many great ideas for designing. If you already have some idea in mind, just start it from scratch by clicking button "Start From Scratch".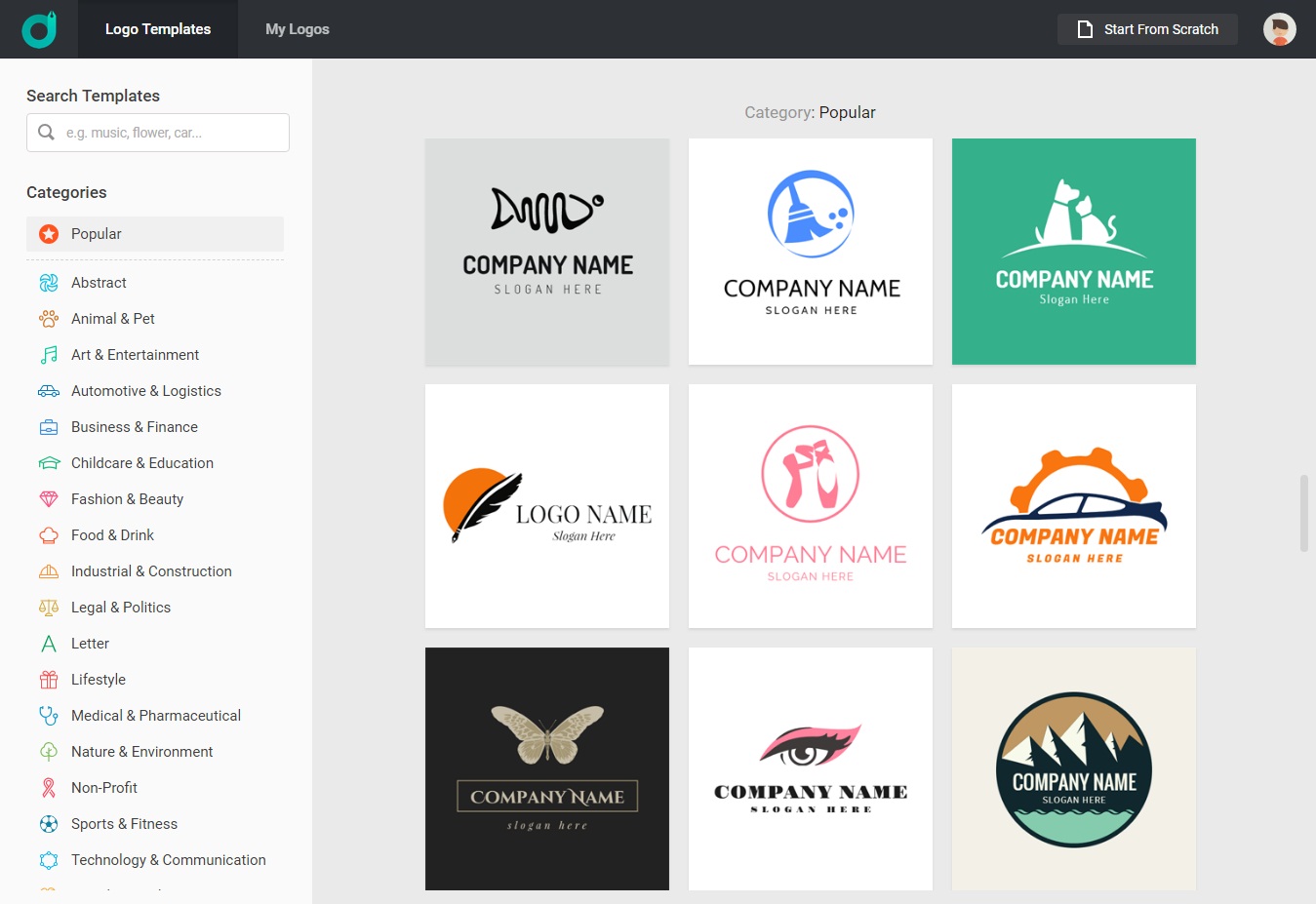 Step 2: Customize your logo
After choosing a beautiful logo ready online, we can customize it with the various commands like change an icon, add company name, decorate with some shapes, apply a background, etc. Entering the name or slogan of your brand to the logo is vital importance for make your logo identity stronger.
If you select the name text, you can change it and change its font, color, layout, background and whatever you want. Even the icon and the color of the icon can be changed. We can even add other elements to the ready logo, such as lines, geometric shapes, drawings, etc.In just a few minutes you will have created a personalized professional logo.
Step 3: Preview the logo before downloading
After customizing your logo according to your preferences, preview it before downloading. DesignEvo allows you to have a preview of how your logo looks on business cards, letters, websites, shirts, agendas, etc. If it isn't fine, re-edit it. If its great, download it. In additional, you can save it into your account for future editing as well.
I really love this preview feature, where you can have an idea of how your logo will actually look in different actual things. Here I take a picture to see a logo on T-shirt and lobby wall.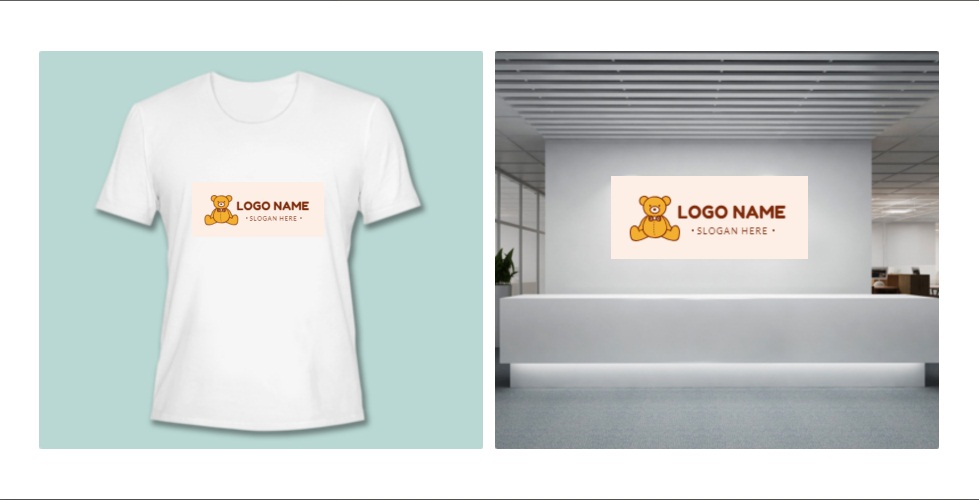 Step 4: Download the DesignEvo logo
The last step is simply download the logo on your computer. It provides three plans:Free, Basic, Plus. If you opt to paid plans, you need pay for the logo you will download. That would be Basic $19.99 or Plus$39.99. The difference between the basic plan and plus plan is that, you will have a logo at a higher resolution, complete with vector files, fonts used for writing, transparent background and copyright. There are 3 file formats available in the .zip file, and they are: JPG, PNG and transparent PNG. Alternatively, just choose the free pan to download the logo. To get the free logo, you need to share the logo created with DesignEvo on one of the social networks and include a link to the platform on your website.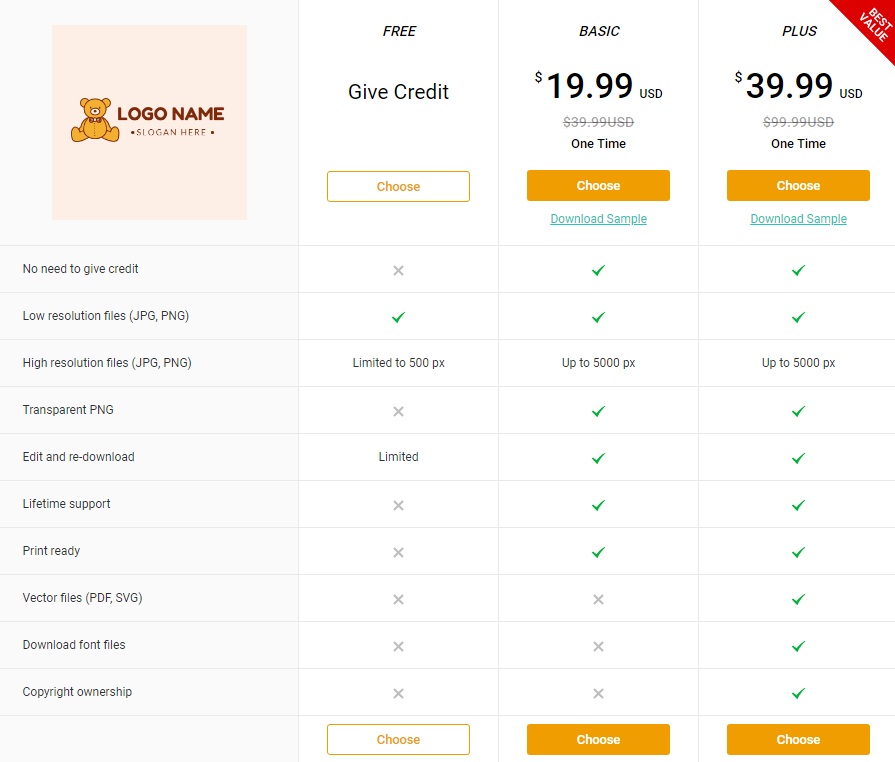 I recommend you trying the DesignEvo platform. It can be an useful tool to help you make a stronger brand identity for your brand. If you take the Plus plan, you can have your logo in vector format in any size with small amounts of money.