Smartphone is common device for human and iPhone devices are becoming status to show off. But do you know that you can't install third party apps in iOS devices without jailbreaking. You can only install apps from authorized iOS store without jailbreak. If you want to enjoy additional functions and apps from the ones available then you need to jailbreak your iPhone. But now you can use Tutu App helper by which you don't need to jailbreak your iOS devices.
Restricted and unofficial apps can be downloaded from the Tutu helper app store without jailbreak. I have explained in my previous article how to download and Install TuTuApp for iPhone, iPad and iOS.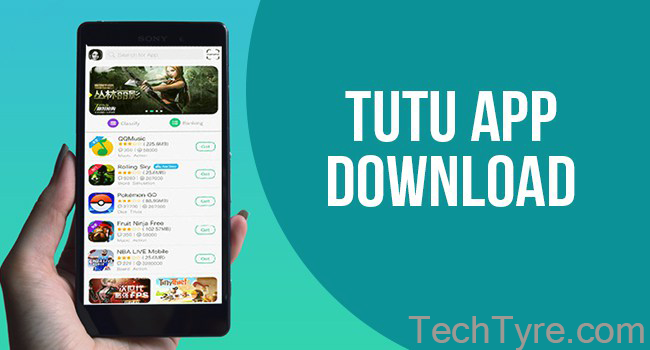 Steps to download and Install TutuApp Helper
Before start any process of installation please take backup of your device in case of device crash.
You must have latest and updated version of Safari browser installed in your device. Check and update it if you don't have the latest one.
Visit tutuapp.com from safari browser.
Load the entire webpage and tap on the big Download Now Remember that you are installing regular version of Tutuapp.
A pop up will say "Tutuapp.com would like to install tutu helper regular version. Do you agree?" Press the agree button. Tap on Accept and then install button.
Completing above steps successfully you will be able to see app symbol at home screen of your device. One more step is still pending so don't try to open app.
Go to Setting->Device Management->Distribution Winner Media Co-> Trust the developer
TutuApp helper is successfully installed in your iPhone device, launch it and perform setting as per your priority & other additional features. It allows you to install many useful third party iOS apps.

Note: New TutuApp is available now. For user who has already purchased the VIP version, you can enjoy VIP privileges in the TutuApp 2.0 version. Now you can enjoy many premium apps for free.
Fixing of TUTUAPP Error "Could not be download at This Time" for Android devices
Tutuapp is a good Alternative option of the Play store. You can download Tutuapp through the various websites listed on google or official website tutuapp.com. If you're facing an error while downloading tutu application in your Android devices then most of us can face this message "Could not be download at this time error". It means you are not able to download this application in your android devices. Let's try to find out the reason of this message and solution.
The main reason of this issue is that you are trying to install older version TutuApp. I suggest you to look for the newest version and then perform download and installation in your Android phone.
Another common reason is internet connections failure. If you are using a slow internet connection or less mobile tower area speed connection then you may get this error. Try to use WIFI or fast wired internet connection to download it in your device.
You can get this error if your android device has less storage system. Older version of android operating system uses less storage space compare to current upgraded android OS version. So upgrade android version.
Fourth Cause, after successfully download if you're receiving this message then go to settings of your device and enable unknown sources app setting and then you will be able to install this application for sure. Make sure to disable it after successful installation.
Still if you're getting an error during installation then your device may not be compatible with Tutuapp software so try to change your device and install it. Else you need to contact some android developer and root your device first in order to install this application.
Still if you're facing any then do let us know in the comments we will be happy to reply with the answer to your concern or issue.