YouTube has been criticized for not giving enough money on its video platform but now YouTube makes an easier way earn more money from its new feature. Google has launched membership features for YouTubers which will work similar Patreon and Twitch function. YouTube makes easiest way for video publishers to earn more money from their new paid membership plan feature where channel owner can earn money from selling various things.
Youtube chief product manager Neel Mohan has supposed that currently our special attention is not only this feature but we are thinking also about that user would have many different way and opportunities to earn money from youtube platform because YouTube earns most of revenue from advertisement. Just because of that we make this new feature.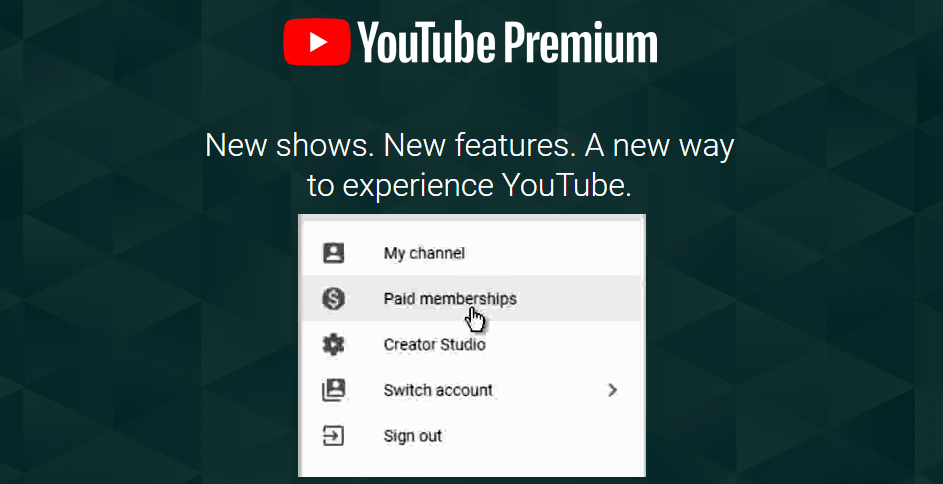 The brand promoter can able to display their own ads under the video and also design their own products using this feature. YouTube want to make a similar platform alike Patreon and it is the main reason behind this new creation.
Owner of youtube channel with more than 1 millons subscriber can start this paid subscription. The paid subscription cost about 4.99$ per month. Company has said that video creator can earn money from selling cloths, phone accessories etc items through this platform. The ads will contain a link of product page where visitor can buy them. I believe that youtube does not take profit share at initial stage.
Apart from that Google has launched desktop browser support for Google android messaging app by which users can send, view and receive messages from their personal computers.
The verge reported that text, image and stickers will get support by this youtube features and ads will be displayed in text, images and sticker format. You will be able to setup your ads contents as well. Search engine giant Google planning new features for android message app which will be the first step in the direction of "Push towards chat". The company implemented the rich communication under the android message.
Report also supposed that users have to install android message app from Google play store in their devises. This app is made to use this feature and scan the QR (Quick Response) code on the web browser which will make a link between those. Using this bridge user can easily chat from web browser with youtube executive same as whatsapp.