Technology has possible shopping and transactions without physical money. Virtual wallet is such a great invention thought from programmer to make your life much smooth. Android Pay, Apple pay, Bitcoin, Electronic cash, Google pay, Paypal, Visa checkout, Samsung Pay, nTrust are some of popular electronic wallet examples. If you are smart user and also use online applications then you can store sufficient amount of cash in your wallet. There are number of websites and applications are working on that rewarding way. Paytm is one of the best and most popular website for using cash transaction.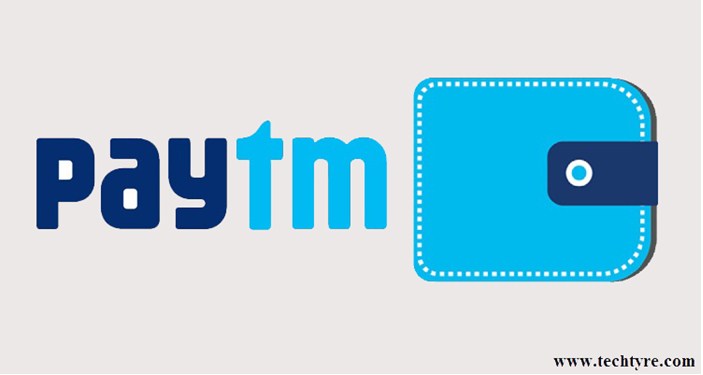 Paytm is the very helpful among the e-wallet application and it's the most satisfied service provider to end users. User can do easily and safe transactions such as, bill payments, recharge, marketplace services payment, etc using paytm with different cash back offers which you can use in other transaction and save money.
What is Paytm and which kind of services it provide
Paytm is the India's largest mobile payments and e-commerce platform. The journey began with online mobile recharge services and bill payments and today it provides an online marketplace services. In short, it covers the 150 million of user and offers online Paytm services.
Paytm is the digital payments gateway owned by One97 Communications that allows transferring cash into the wallet by online banking, credits cards, debit cards or using depositing cash through selected banks and partners.
Paytm useful for many transaction such as prepaid mobile recharge, shopping, metro cards, data cards, DTH cable, post-paid bill of mobile phones, landline or broadband bills, electricity bills, water bills, gas bills etc. You can book tickets for movie, bus, trains, flights, hotel rooms, etc.
What is Paytm Wallet?
Paytm wallet is a secure wallet where you can store money and use it to make quick recharge, pay bills and shopping on paytm. You can transfer money from your bank account or credit card to use for transactions in your wallet. To transfer cash in your wallet you need to set up an accounting using your mobile number and email ID. After set up the paytm account you can add up to Rs. 20,000 monthly in the wallet. To increase monthly deposit limit you need to complete KYC process. You can add up to 1 Lakh rupees monthly after this process in your paytm wallet. Your personal paytm wallet is easily accessible from your android and iOS app.
Benefits
Paytm is easy in use without any maintenance charges and fees on transactions.
There are very little possibilities of fail transaction
You can get different benefits coupons, cash back and services.
The service available for 24*7 days a week.
Available balance stays safe for future transactions.
Easy to keep a track records of your expenses with the paytm passbook and previous transactions.
How to use Paytm and Paytm Wallet
You can use Paytm both Online and Offline.
Online Mode
To use Paytm Online follow below steps
Step 1 : Open the Paytm site or install the Paytm application in your mobile and open Paytm app. Then open the sign up page.
Step 2 : You can register your account using mobile number, email ID and password. Activate it with email and phone verification system.
Step 3 : Login in your account; add money in your wallet by click on the 'Add to Wallet' option. You can add money using debit card, credit card and internet banking.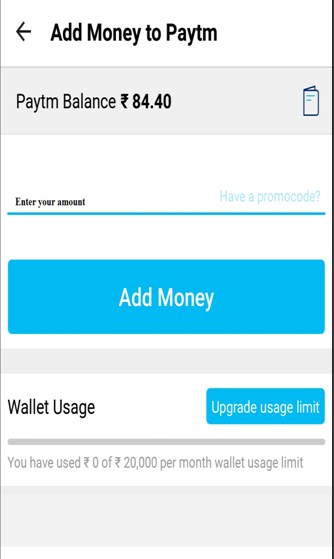 Step 4 : To send money click on the 'Send money' option and send money by using receiver's scan code, mobile number or bank account. You can also pay for services such as mobile recharge, electricity, water and gas bill payment, etc.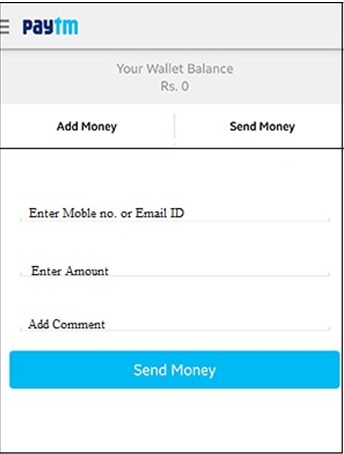 Offline Mode
To use Paytm Offline follow below steps
Step 1 : Open Paytm site and add money to your wallet.
Step 2 : Then call the toll-free number into your mobile device for registered with paytm. Then you will receive a call from paytm and set to 4 digits PIN.
Step 3 : Then enter the recipient's mobile number and enter your PIN and amount which would be transfer. The pay tm will transfer amount to the recipient wallet.
Using that toll-free number you can do any transaction, you will have to call that toll-free number and follow the same steps for transaction.