Reliance Jio phone is the feature phone which doesn't support Whatsapp Massager app. Price of this phone is 0 rupees which is impressive itself. Most Jio phone users want to run their whatsapp in this device. The topic is really very crazy as it's something unreliable to use whatsapp in Jio feature phone.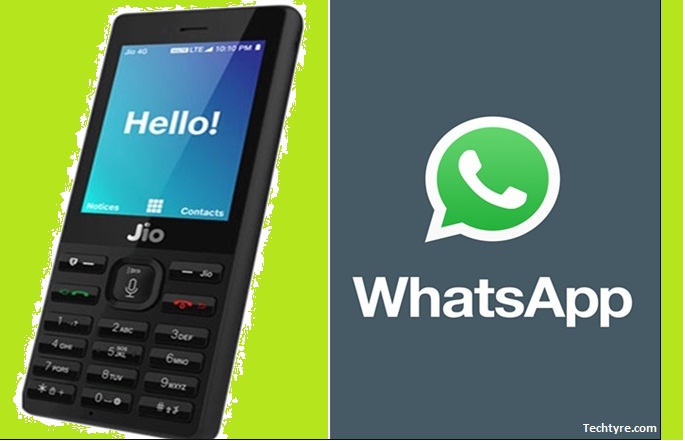 Without wasting your valuable time I am going to give you step by step guideline.
Step 1: Unlock your jio phone first.
Step 2: Hold on 0 key in your handset to open Google search bar. You can open Google search from main menu too.
Step 3: Type "browserling" in search box and press ok to start searching.
Step 4: Move below from phone cursor button to find the result of your search query
Step 5: Click on the first result where you find www.browserling.com with title as "Browserling – Live interactive cross-browser testing".
Step 6: New screen will be opened with title as "WhatsApp on Broserling".
Step 7: Scroll down to bottom you will find two option buttons to start whatsapp
Buy 19 Rupees Month pass
Use for free (Lottery)
Step 8:  Tap on Use For Free button. Wait for 15 seconds to enable whatsapp link with "lottery wait time message". In paid option you need to pay 19 rupees monthly.
Step 9: click on "click here" link right after (you won free Whatsapp!)
Step10: You will get to new window. Scroll down until you find barcode screen.
Step11: Now pick a phone in which you are already using whatsapp -> Open whatsapp -> tap on top right three dots -> tap on whatsapp for web -> tap on got it.
Step12: Adjust the zoon of barcode screen in your jio phone to scan it in your smart phone device. You can adjust ZOOM from 1 and 3 number keypad.
Step 13: Scan the barcode from your smartphone device. After barcode acceptance by your smartphone you can run WhatsApp in your Jio phone device.
The process is similar to use whatsapp account in your personal computer or notebook.
Pros
This method is totally free however paid option is available but you can get all benefits in free options too.
First website browser which can help to run whatsapp in basic feature phone
Easy to use and 24*7 online option as JIO phone 4g always connected
You don't need to download or install any third party apps
Completely free
Cons
You can't perform fast typing to response during chat
The inbuilt memory is 4GB only, so after sometime phone can give memory error if you download photo and video from whatsapp
Overall you're getting all basic needs in this simple cheaper (0 rupees only) phone like whatsapp with 4G volt internet connectivity. I know Reliance charge 1500 rupees for this gadget but they will return it after three years once you return this product to them without damage. Reliance may introduce their 5G gadget after that to keep customer engaged.