There're certain types of features missing in whatsapp, but some third party mobile app developers have tried to complete that. Sometimes we may want to track somebody who has blocked us but you can't do that because of blocking your mobile number. Well in that case there's a mobile app available in Google play store by which you can get the victim every details like online, offline time, location etc.
Using technical methods (No app require)
If you find that someone blocked you then follow below steps.
Delete you whatsapp account by confirming your Number
Wait for one hour
Create another account and verify it with the same number and you will be unblocked.
Or create another whatsapp account using other mobile number. And check user online status.
Using mobile apps
WhatsAgent App
Search WhatsAgent app in Google play store, it's available completely free. And press on install button to start.
Step 1: Open the app and tap on agree
Step 2: You get on new page and insert your name and number who blocked you and tap on follow green color button
Step 3: You'll get a notification alert message on your mobile screen when he/she will become online
Step 4: You will get all the details of that person like history of online with time once you will press that notification alert
WhatsDog App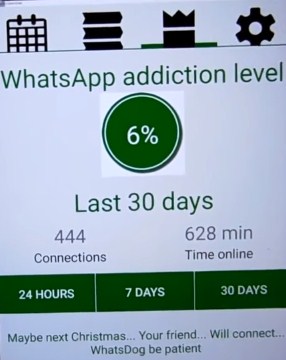 You can generate log details of whatsapp users who has blocked or unblocked you both when he/she become online. This app is very important to know someone's behavior for you or others, even though they blocked you.
You can determine your life partner whatsapp availability in sleeping hours with timing and nature of your connection. You can try it and track anybody who is using whatsapp and blocked you to expose someone. Here is the complete guide with steps on how to track someone WhatsApp presence and log details.
To make this happen, download WhatsDog app from Google play store, it will help you select the number you want to monitor and view its online log.
Install the App and Open it. Tap on Start-Enter or Select Contact
Enter the Contact Number, or Select from Contacts. And we done with all process, you'll be notified when that contact comes online.
This app is a very powerful android app, store from number of online Appearances to Online Time Spent, and it also makes a local log, which means that you can go into day view (from the calendar) and see all the times that contact comes online. You can get logs details when the user came online and how long did he/she was online on WhatsApp, and an Addiction meter for further analyses the logs to check his/her an addiction level.
Wtrack App
Wtrack is another android app that capable to track a whatsapp number's online status details.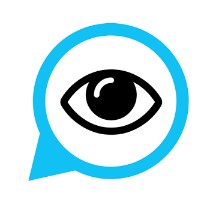 You can track online presences, how many times that the contact logged in and out, and on what times.
Also, Wtrack allows you to track anyone who enclosed the last seen or blocked you. Wtrack provides you the daily, weekly and monthly online duration statistics. Also Wtrack Pro members can track for unlimited days during the pro!
Wtrack sends you a notification on each logins. You can manage notification sound, vibration or can turn off the notifications!
Hurry up to be a Wtrack lucky Pro member. Try it for free! Download it and follow the steps.
Disclaimer: The above all three apps are only for personal use.