Best thing about Android is the amount of control that the operating system provides to users. In any android device if you want to install some apps then you have to use the different App Store.
In some cases we have to download and install apk file manually on the device from unauthorized source because it's not possible that all apps are available on the Google Play store. You must be very careful when you download from any unauthorized sources. There are some technique for identify the apk file is safe or not for your android system.
Basically in Android you can use the Google Play store or side load the app using an Apk file. Then make the file enable for apk installation. Follow below steps to do this.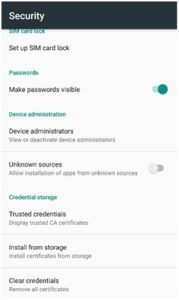 Step 1:- Click on the settings option in the mobile.
Step 2:- settings-> go to on security option.
Step 3:- tap on Unknown Sources option, you will see a message that says it will cause issues to your mobile. And then click the Ok button.
This level of simplicity is useful to identify problematic content so android users can download the apps with safety. Even though if it's mandatory to download APK files from unauthorized source then please try below options.
VirusTotal
The VirusTotal is useful to check your Apk file either is safe or not. It checks your Apk file for viruses and other issues. It checks that the file size has to be fewer than 128MB.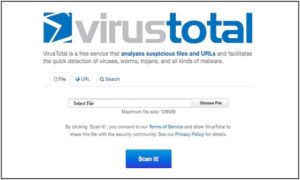 How to install VirusTotal
Step 1:-
Step 2:-
Select your downloaded file for scanning before installation.
You can also select the URL option and then copy & paste the URL of Apk file.
You can also search your APK file using hash tag, url, domain name, ip address etc.
Step 3:-
Then click on Scan It button and get the results of file.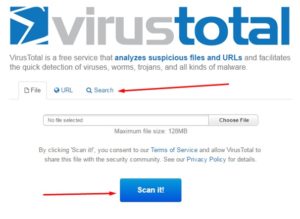 Insert your content for scanning, it's totally free. The system will check total 64 factor of issue. If the detection ration is 0 out of 64 means it is absolutely safe. If it is about 10, it means that it is small type of virus but it will not cause any issue to your android device. And if detection ration is about 30 means it's harmful for your device. This will help you to quickly check the Apk file if safe or not.
NVISO ApkScan
Another tool to check the Apk file is NVISO ApkScan and it is similar to the VirusTotal. It provides a detailed report of Apk file. There isn't any kind of file size limit with this tool. It work quickly and operate to easily.
How to Install NVISO ApkScan
Step 1 :- Open the NVISO website.
Step 2 :- Then insert your Apk file by click on Choose file button.
Step 3 :- Then click on the Scan Package button.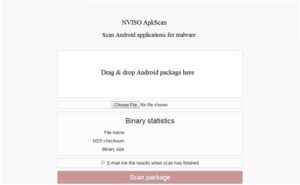 You can also tick the E-mail box by entering your email ID and then left the page. You will get the scanning result in your inbox folder. It first described the risk rating and then shows the other information such as MD5 hash, SHA256 hash and file size.