With 5G being the latest buzzword, does 4G still have a chance at relevancy?
In Short
5G was launched in India on October 1.
Airtel and Jio have already announced their 5G rollout in a bunch of cities.
5G plans are initially speculated to cost the same as current 4G plans.
Should You Buy 4G or 5G Phone in 2022?
See, we aren't saying you should never buy a 5G phone now in 2022. All we are saying is don't put 5G as your main priority.
Instead of 5G, other useful features should be your main priority. Other features like camera, processor, display, battery life should be on the top of your priority list.
No matter a 4G or 5G phone offers these features. If these features are what you need, then buy that Smartphone and live happily with it.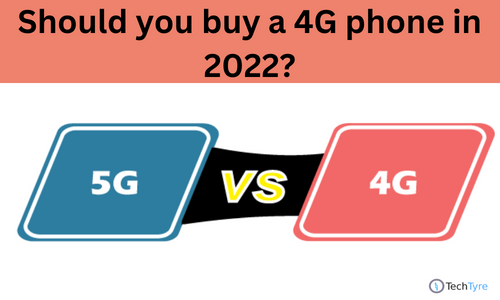 If you are looking for a premium phone, then you can simply go with a 5G phone because flagship phones don't have such issues.
But as said earlier, if you really want a good 5G phone for around 15-16k, the Realme Narzo 50 Pro is a great option.
Will 4G stop after 5G in India? Will 4G be discontinued?
It is the biggest fear why people are forcing themselves to buy a 5G phone. But do you really need to worry if you buy a 4G phone today?
Let's make it clear with an example.
The best real-life example is Motorola. They have launched so many phones with 10-13 5G bands. Every tech reviewer praised Motorola to offer 10-13 5G bands on their smart phones.But, in October 2022, Moto launched the Moto G72, which is a 4G phone, and it costs Rs 19000.
Now, reviewers are defending Moto by saying that 5G doesn't matter as it will take many years to properly work in India.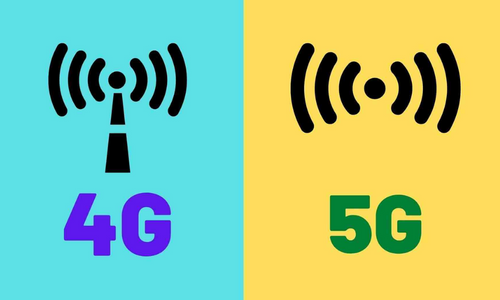 We aren't blaming anyone, but you must have got the point.
4G will work for years that are why companies are still launching 4G phones.
It was just one example, but in reality, almost every company is doing the same.
What we want to say is, don't be afraid about it. 4G isn't going anywhere, at least for 5-6 years or even more.
Is it worth buying a 5G phone now in India?
It's 2022, and the 5G phones are launching every few days. But the actual question is, is it worth buying a 5G phone now in India?
The answer is Yes and No. Even though the 5G is launched, it will take at least one year to work properly all across the country.
In the beginning phase, 5G will work in a few selected cities.
So if you buy a phone now, especially for 5G, you are paying for a feature that you can't use for at least a year if you live in non-selected cities.
Reason to buy a 5G phone
There is only one reason to buy a phone, especially for 5G. The reason is time duration. If you are planning to use your phone for more than two-three years, then you can buy a 5G phone.
If you are a person who doesn't change smart phones frequently and keeps using one phone for 2-3 years, then it's worth buying a 5G phone now.
But here is a fun fact.
4G was launched in 2008, but major telecom companies like Airtel launched their 4G network in 2012.
Until 2016, most people had never used 4G. It took eight years for people to use this network, and that's because of Jio.
So, if 5G gets launched by the end of 2022, it's still going to take a few years to work properly all across the country.
Suppose you buy a phone just because of 5G and plan to use it for more than two years.
Now what?
If 5G starts to work in your location after a year, then you still can't use the feature for which you have bought the phone for at least a year.
One year has passed, and then? Are 5G plans going to be cheaper? Absolutely not.
It is said that 5G will cost 15-25% more than 4G, but we can't trust blindly.
5G plans might be inexpensive at the beginning, but the prices will increase with time, just like 4G.
If 5G plans are going to be expensive, then most people won't even use it even if they have a 5G phone. Then what's the point of buying a 5G phone? Just think for a moment.
FAQs
Will 5G phones be expensive?
Yes, 5G phones are more expensive than 4G phones. But 5G isn't everything that affects the cost. Other features like cameras, display, battery, the design also matter when pricing a phone.
Companies are trying their best to keep the cost lower. In return for that, you would have to compromise on specs, like build quality, cameras, or processor. There are a lot of inexpensive 5G phones in the market that have compromised the specs just for the sake of 5G.
Do 5G phones support 4G?
Yes, all the 5G phones will support 4G. It's just similar to a 4G phone that supports 3G and 2G.

Similar to it, a 5G phone will support 4G without any doubt.
So, Should You Buy 4G or 5G Phones in 2022? We are sure you know the answer now. If you still have any doubt in your mind, and then feel free to ask in the comments. We would love to help you in this regard.
We hope you have found what you have been looking for. If so, then share this article with others.