Airtel 5G Plus: Here are all the devices that Airtel notes will support its new Airtel 5G Plus network.
Airtel 5G Plus: Airtel 5G has officially launched in eight Indian cities – Mumbai, Delhi, Chennai, Bengaluru, Hyderabad, Siliguri, Nagpur and Varanasi. With the next-gen network now official, Airtel is also keeping costs same as that of 4G data plans for now. Airtel users in these regions may be wondering how to switch to get the faster speeds. However, before you can do that, you need to make sure your smartphone is officially supported by Airtel's 5G network.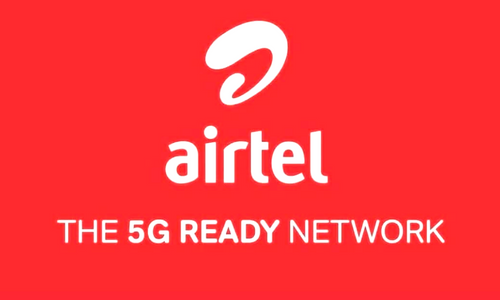 As you may already know, even if you have a 5G smartphone, you will need the right 5G band support to use the network seamlessly across supported regions. Some phones will also need a software update in order to support 5G. Airtel has now revealed which phones will support its 5G network in India.
Note that the list below contains a number of models across popular brands, but some phones like the Nothing Phone 1 are not included here, even though they are likely to support the network. If you don't see your 5G phone listed here, getting in touch with the Airtel customer care service should offer more clarity.
Airtel announced the launch of 5G Plus services in 8 cities, while Jio has announced launch of beta 5G services in 4 cities. Vodafone Idea is yet to announce any date of 5G launch.
Airtel 5G Plus has three compelling advantages for customers. First, it runs on a technology that has the widest acceptance in the world with the most developed ecosystem. This ensures that all 5G smartphones in India seamlessly work on the Airtel network

Second, the company promises to deliver the best experience – between 20 to 30 times higher speeds than today coupled with brilliant voice experience and super-fast call connect. Finally, Airtel 5G Plus network will also be kinder to the environment with its special power reduction solution.

Commenting on the launch, Gopal Vittal, Managing Director & CEO, Bharti Airtel said, "Airtel has been at the forefront of India's telecom revolution for the last 27 years. Today marks one more step in our journey as we build out the finest network to deliver the best experience for our customers."

Bharti Airtel Chief Technology Officer Randeep Singh Sekhon said "People need to have 5G phones to access the service; they will not need to replace their existing 4G sim."
Which devices support Airtel 5G plus?
Airtel 5G Plus is supported on selected devices right now, but more devices will be added to the list soon. However, the Apple iPhone and the vast majority of Samsung smartphone users are likely to wait longer. Except the latter's models such as Flip 4, Fold 4, S21 FE, Galaxy S22, S22 Ultra and S22+ are some versions A and M series Samsung series which are up for 5 services. Whereas in the OnePlus series, the OnePlus8 8T, 8Pro, 9R, 8Pro.

What about to the devices that don't support 5G services?
OEMs (original equipment manufacturers) are currently in the process of rolling out 5G support to their devices. To check out the 5G-supported devices of Airtel. The devices which don't support 5G right now will get an over-the-air (OTA) update soon from the OEM to support it. Bharti Airtel had placed the order for 5G gears with Ericsson, Nokia and Samsung immediately after 5G auctions were over.
How to activate 5G in Airtel?
According to Airtel website the process for iOS and Android devices would differ a bit.

Go to the settings tab.
Get to Connections or Mobile Network.
Select the 5G network mode.
You may need to update your handset software to do the same.