The tech sector will benefit from the continuing digitalization of the Indian economy.
The year 2022 has been a sobering one for the tech ecosystem in general. The crypto crash has wiped out more than $2 trillion in wealth, though some might argue it was a mirage in the first place. As per Crunchbase, venture capital-backed companies absorbed $2.9 billion in the third quarter of 2022, down 66% sequentially and 81% year-on-year. This slowdown shows no sign of easing. Also, we have the ongoing Big Tech downsizing, with tens of thousands of job losses. Now with 2023 upon us, this is an opportune moment to reflect upon this tumultuous year, learn lessons and start looking ahead.
The next year is going to be a better one for technology companies. I believe that the worst is behind us. While the impact of the global macroeconomic downturn will be felt, the sector will also benefit from the continuing digitalization of the Indian economy in general and corporate India in particular. I spotlight five areas of interest from an Indian perspective.
1. Advanced Artificial Intelligence
I am sure that the term Artificial Intelligence is not new to you because this is the technology that has gained the most hype in the past few years. Today, you can quite literally see AI everywhere if you think. From searching on the internet to online shopping to using GPS to performing daily tasks such as setting up your weekly calendar or finding online entertainment for yourself, you are using AI all the time.
It has significantly taken over the control of our lives, and it does not seem to leave the spectrum anytime soon. In fact, with each passing day, AI is getting stronger and more innovative to perform more and more human jobs. I completely agree with Sundar Pichai, the CEO of Google, as he compared AI with more important than basic things such as fire or electricity on the basis of its effects on human life.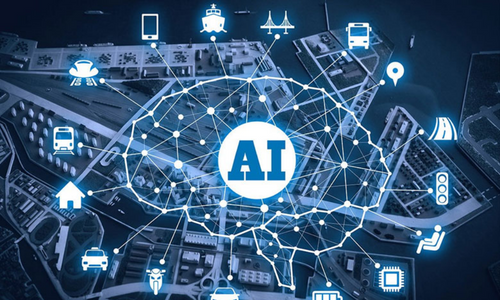 In 2023, it is predicted that the new tools and powers of AI will emerge to the disappearance of a few human jobs as the AI will take over and complete the tasks within less than half the time as humans. However, the rise of AI will emerge some new jobs, such as controlling these tools, but only those educated enough to use the power will be able to get these jobs.
Soon, AI will be changing the dynamics of businesses and how they work as the budget will no longer be a constraint to stop getting AI as it is now aimed to become a new normal and will be available for budgeted prices!
So, let's see what new AI technology will soon hit us and what job it is planning to replace in 2023!
2. Synthetic content
AI is not just limited to mundane tasks that are stored in the program and are assigned to do repeatedly. The new AI technology that is predicted to arrive in 2023 is a lot more creative than you think, and that takes me to my second technology trend, i.e., synthetic content. Just like painters, artists, or musicians, who create their original pieces and introduce them to the world, the new creative AI will be able to do their jobs.
With this new technology, AI will be able to create original and unique images, sounds, music, and even information that has not been made before. It will use natural language algorithms that will allow the AI to recognize and resemble human communications.
Are you excited already? Let me tell you more! With this AI power, you can simply use your digital avatar to do all the talking and communicating for you without actually having to write or say words out of your mind. This new AI could make conversations for you, and that too in your own voice!
3. Metaverse, the future of the internet
I am sure that if you like to be updated about what is going on in the world, you must have heard about something called metaverse. It is one of the latest technological advancements of 2022 that is said to rise in the next year. Typically, it is explained as the immersive digital world, but in reality, no one actually knows what it is all about. Everyone has their own definitions for the concepts, and the world is waiting for 2023 to make it clear what metaverse actually is!
As per Mark Zuckerberg, the metaverse will be an advanced version of virtual and augmented reality. On the other hand, the creators of Decentraland suggest that metaverse will surround the concept of blockchains and decentralization. While all these definitions could be true, what it exactly is will be explained after its complete revelation.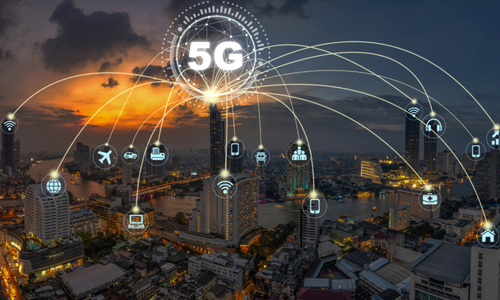 The hype for the metaverse was created in 2021 when Mark Zuckerberg included the concept in social media. Then many businesses around the globe started to explore their own versions of the outposts in the metaverse to be a part of this innovation. Even though today, this outpost building is limited to large organizations and multi-million businesses but in 2023, it is predicted that the concept will be adopted by small businesses as well.
4. Smart glasses
This is the age of being smart; from companies to technology to humans, they are all getting smarter with each passing day, and to make sure they keep going, they need some smart gadgets around them. From smartphones to Bluetooth headsets to smartwatches, humans have evolved, but now all of that can be considered old news as the new smart glasses are projected to become popular in 2023.
While the invention has already happened, and there are a few pieces that you can find around the world, the technology seems to be accelerating, and the success would lead to getting them as popular as the smartwatches are today! So, if you dreamed of having the spy kid glasses as a child with all that fancy technology, your dream might get true in the upcoming year!
These glasses will have everything from speakers to microphones to screens. So, all you need to do is connect them to your smartphone via Bluetooth and use them to attend calls, listen to music, etc. Not just that, but the best part about this new technology is that they come with built-in cameras allowing you to capture pictures and record videos as you see the view! So, what seemed like a dream a few years ago is now possible with the advancement of technology; hence, the future is right around the corner!
5. IoT (Internet of Things), the ultimate digital world
In 2023, the ultimate digital world is the most important technology you need to get prepped for. You will be able to create anything in the physical world through the digital metaverse and influence your real-life experiences. Digital Twins, nanotechnology, and the metaverse it is all part of the internet of things (IoT) which is the ultimate future of the world. The internet of things is referred to as a technology where it's all connected. It is about a world that is interconnected through each of its components!
With the Internet of Things, you can connect every technology together and control them with just one controller. Let me explain the concept with an example; I am sure that you must have many different appliances and gadgets in your home. Currently, each of them must be independent and would require you to run separately because of different systems. However, in 2023, you will be able to connect all these devices together and develop an Internet of Things from where you can communicate with them together and control them all simultaneously.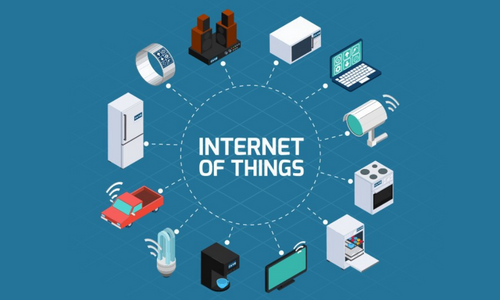 With the internet of things, the 5G and 6G technologies will not just be for communication, but they will allow connecting more devices together and communicating with them all together! The Internet of Things is a huge advancement that could change everything in the world. From medicine to education to well-being to quality of life, it would improve everything and will develop a new lifestyle for humans to live!