Smartphone cameras can not only click pictures but also can do so much more. Lately Google and Apple both have integrated some features into their ecosystems that let you copy text from your images on your phone. Here, we'll show you can copy text from your pictures on your phone whether it's Android or iPhone.
With so much of our lives spent online, we're often bringing things from the real world into the digital space. Google Photos makes it easy to copy and paste text from a photo and it works for iPhone and Android.You can use Google and Apple's Photos to copy text from the pictures that are saved on your phone gallery. Read on to know the detailed step-by-step guide for both.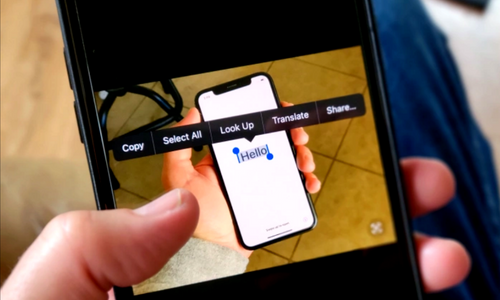 First, you'll need a photo on your device that contains text. This can be a photo of something in the real world or even a screenshot. Open Google Photos on your iPhone, iPad, or Android device and select the photo.
Using Google Photos
If you are not having the Google Photos app on your phone, then first download it from the Play Store. Google has integrated Google Lens in this app that can not only copy text from pictures but also a lot more. Follow the steps below:
Open the Google Photos app on your phone.
Then go to that photo you want to copy some text from.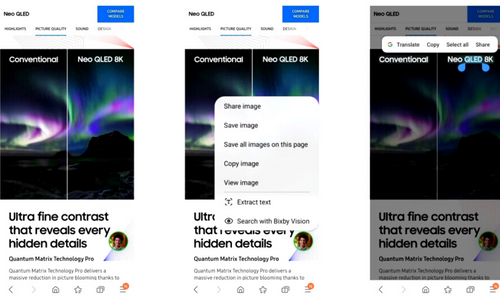 Now, tap on the Google Lens icon in the menu below, right before the delete icon.
Tap the photo once more and then you will see three lines in a circle below the lens design. play it
In the next menu that opens, tap the Text icon and then tap "Select All" in the menu below.
That's it. Apart from copying you can directly search on Google, listen, translate the text as well.
Using Apple Photos
With iOS 15, Apple introduced a couple of new features in its Photos app and one of them is "Visual Lookup". This feature has a "Live Text" feature that can identify text from a photo, copy it, translate it, or use it for a search.
Open the Apple Photos app on your iPhone and open a photo that has text on it.
If the Photos app detects text on your phone, you'll see a scanner icon at the bottom.
The text will then be highlighted. You can now tap and hold on it to bring up the selection tool.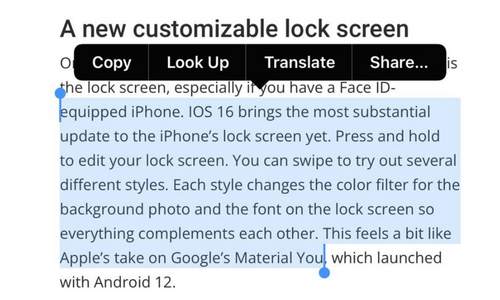 Now you can drag and select more text if you want.
Then a floating toolbar will appear with a few options including "Copy".
Tap on "Copy" and that's it.
You can then paste this function anywhere.
So this is how you can copy text from photos on your Android phone or iPhone.
I hope you understand this article, How To Copy Text from Photos on Android/iPhone. If your answer is no, you can ask anything via the contact forum section related to this article. And if your answer is yes, please share this article with your friends and family to give us your support.