Most awaited jailbreak update has been launched for iOS devices. This updates isn't not an official it is just trial version of iOS. If you want to use this new addition of iOS then you should upgrade your old iOS firmware. This New update supports only iPhone 7, iPhone 7 plus, iPhone 8, iPhone 8 plus and iPhone X phone series. In previous article we have noticed that why CoolStar & Electra team delaying release for iOS 11.3.1 Jailbreak but now it's clear that apple is working on new update. For enjoying new iOS 11.4 beta 3 you have to upgrade from your old version and then you can easily enjoy this new upgrade.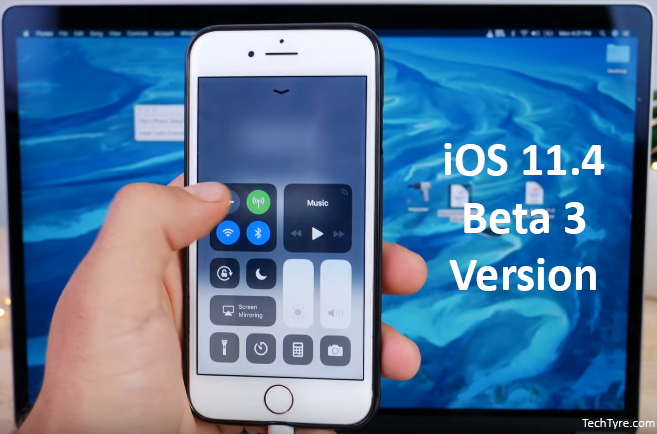 What are new features in iOS 11.4 Beta 3? Electra iOS 11.4 b3
iOS 11.4 is more compatible and more stable than older version. Its beta version fixes many bugs.
The initial prominent fix bug is related to 3D Touch. Lots of iOS users have reported issues with 3D touch in their home screen of the device when unlocking their device and now it's fixed there is no longer problem found in the case of latest beta.
The subsequent concern is the volume slider inside of control center desynchronizing with the current volume of device. The icon indicates the current volume and changing to match the raise or lower output.
According to the expert reviewers there are no real changes between the second and third beta performance.
iOS 11.4 beta 3 release slightly slower than older version but nothing majorly irregular.
How to download and install Jailbreak iOS 11.4 beta 3
If you want to update your current iOS version then you first need to download ipsw file from the website then you need to connect your phone with the computer and open the itunes.
When you connect your phone with computer the phone icon will appear on the top right side corner.
Just click on that. You can see the current iOS version on screen.
Now hold the shift key from (Window user) and click on "Check for update" Button. (Before update OS you have to take backup of your phone). A new window will appear.
Then select the IPSW file which was downloaded before. The update will be in process automatically. After update you have to reboot your phone.