Airtel and Reliance Jio's 5G services are gradually reaching more users in eligible circles. Notably, smartphone OEMs have also started rolling out updates to unlock 5G capabilities on the device. Here are the available details and comparisons on the Airtel and Jio 5G networks.
In Short
Jio 5G is now available in 5 cities including Chennai.
Jio has also started 5G powered WI-FI services in Nathdwara.
Airtel 5G plus available in 8 cities and will reach more cities by December 2023.
Reliance Jio and Airtel have launched the 5G network in select cities in India. For the initial roll out, Jio has released 5G services in four cities– Delhi, Mumbai, Kolkata and Varanasi. While Airtel launched its 5G Plus in 8 cities– Mumbai, Delhi, Varanasi, Chennai, Siliguri, Nagpur, Hyderabad, and Bengaluru. However, both the telecom operators are planning to cover more Indian cities by the end of this year and PAN India in 2 to 3 years.
Both the operators have announced that users who are currently using the 4G SIM will not have to buy a new sim for 5G. Their current SIM will support the new network and connect to 5G once the network is available in their area. Let's take a detailed look at the 5G services provided by Jio and Airtel and their 5G roll plan and availability.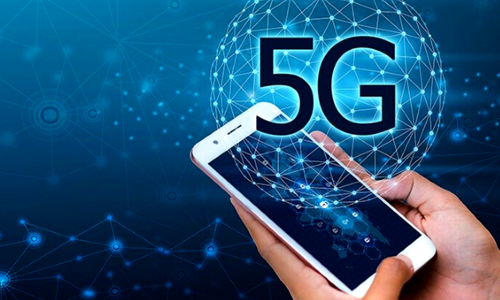 Jio 5G and Airtel 5G Plus are available in these cities
For the initial launch, Jio didn't target many cities and rolled out 5G services in 4 cities. However, the Mukesh Ambani-led conglomerate has now made the Jio 5G services live in five Indian cities, including Delhi, Mumbai, Kolkata, Varanasi and Chennai. Jio has also launched the 5G-powered WI-FI service in Nathdwara. Jio is planning to cover more prominent cities by the end of this year and PAN India will roll out by 2023.
On the other hand, Airtel 5G Plus is now available in eight cities, including Mumbai, Delhi, Varanasi, Chennai, Siliguri, Nagpur, Hyderabad, and Bengaluru. The telecom operator is expected to reach more cities by December. Airtel is aiming to provide 5G network PAN India in 2 to 3 years.
We also checked upon users who have already received the 5G services in their smartphones. In Delhi, many users, including a member of the India Today Tech team, received 5G support on his Samsung Galaxy smartphone in Delhi. It is expected that soon all the users residing in the above-mentioned cities will get the 5G network in their 5G smartphones.
Jio 5G and Airtel 5G Plus supported smartphones
Almost all the 5G supported smartphones are compatible with the Jio and Airtel 5G networks. 5G smartphones which are not supporting the network are getting the OTA (over-the-air) updates. Once the OTA updates are launched by all the manufacturers, the devices will start supporting the available 5G network.
While OnePlus and Nothing Phones have started receiving OTA updates. Apple is expected to roll out support for 5G for iPhones in December.
Jio 5G vs Airtel 5G Plus: Which is better
Well, both the telecom operators have shown good speed on their 5G networks during the 5G launch at IMC 2022. Both the telecom operators have also set up different strategies for the roll out. However, there is a difference in 5G technology.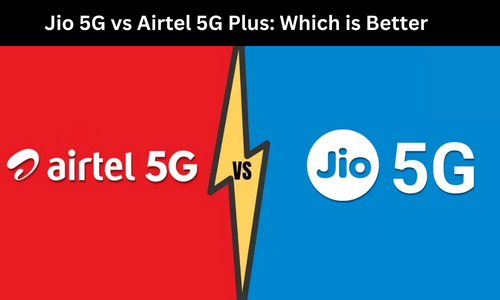 Reliance Jio has a 5G SA (standalone) technology, while Airtel has a 5G NSA (non-standalone). While 5G SA is independent and doesn't require a 4G core technology, 5G NSA used by Airtel depends on the 4G core. While both systems can give good 5G speeds, Jio's 5G SA will enable more use cases in comparison to Airtel's 5G NSA.
Airtel 5G vs Jio 5G Technology
Both Jio and Airtel employ different network architectures. While Airtel 5G makes use of an NSA network. That is constructed on top of the current 4G infrastructure, which enables upgrading to 5G simple for network service providers.
Jio's 5G services are based on a standalone (SA) network, which was constructed entirely from the ground up. It is a stand-alone network that is independent of the underlying infrastructure. Although the SA 5G method is pricey, it is claimed to be far quicker, more dependable, and capable than the NSA network.
As a result, Jio's 5G service will be better than Airtel's. Airtel, however, asserts that both its quality and efficacy of its network are identical.
Airtel 5G vs Jio 5G Speed
Ookla reported that during a test in Delhi, Jio 5G was able to reach download speeds of 600Mbps. While in Varanasi, Airtel 5G offered a peak speed of 516Mbps. In addition, Jio nearly passed the 600Mbps threshold in Delhi, while Airtel's median speed was 200Mbps.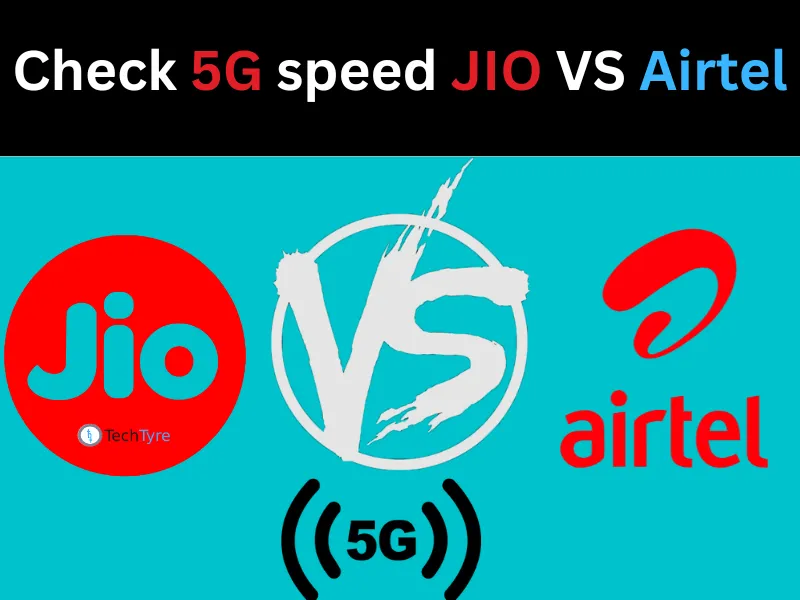 Jio will undoubtedly offer faster speeds now that it has acquired the 700Mhz band for coverage, the 3.5Ghz band for capacity, and the 26Ghz mmWave band for additional internet speed.
Airtel 5G vs Jio 5G Plan Prices
Jio True 5G will be offered with limitless 5G bandwidth and 1Gbps download and upload speeds. All prepaid and postpaid plans costing INR 239 or more will include this. However, a Jio Welcome Offer available via invitation is required to test Jio 5G.
The 5G offerings from Airtel have rather aggressive pricing. According to this, 4G SIM cards and 5G-capable handsets will both be cost-competitive with current 4G contracts.
Customers already benefit indefinitely from 4G prepaid bundles, which range in price from Rs. 500 to Rs. 600. Pricing for 5G plans may fall within a similar range.
How to Use 5G Services in India?
For 5G to work, you must complete three steps. A 5G-compatible smartphone and a SIM card with that capability are required. You'll then need to modify your handset's settings to enable the newest network. Select the 5G network mode by going to the options tab, Connections, or Mobile Network.
Users of Airtel and Reliance Jio can utilize their current SIM to experience 5G. This simply means that a SIM change is not required to use the 5G network.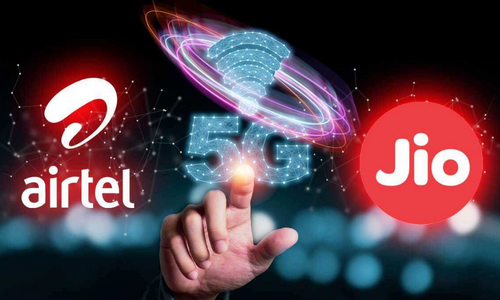 According to certain reports, if a 5G cell tower is not nearby, individuals may not be able to fully exploit the 5G network in qualified cities. This simply means that unless a person is in a good 5G coverage region, they won't receive full bandwidth speeds and network capacity. People can check out the locations of 5G towers in a city that is eligible by downloading the "Speedtest by Ookla" app.
There's a significant possibility that you'll choose Jio 5G for the coverage and speed if you live in a city like Delhi or Mumbai. However, its invite-only policy can be a hindrance for the time being.
Although there will be some speed compromises, Airtel 5G consumers would be glad that additional areas are served. So, the choice between Jio 5G and Airtel 5G basically comes down to personal preference.