WhatsApp to introduce a new feature that will allow users to check status updates within chat instead of the status tab. Read this article to know everything related to the latest WhatsApp updates
WhatsApp for iOS is always working on a handful of new features. Over this year, the app introduced Reactions, the ability to migrate the chat history from iOS to Android (and vice versa), and many more other features. But now, Mark Zuckerberg's messenger app is planning to add a bit of a controversial feature: the ability to watch Status directly from WhatsApp's chat list.
The instant messaging service, which is owned by Meta, is getting ready to roll out a new feature for iOS users that would let them view Status right from their chat history on WhatsApp. The functionality may make the chat appear a little congested, which is both intriguing and not so engaging.
Status has been around for a few years now. This Story-like feature lets WhatsApp users post photos and videos that disappear in 24 hours directly within the app. While it's not as popular as Instagram Stories, this function could be useful in markets where people use the app to sell services or products.
WhatsApp currently has a separate section in the app to let users view status updates, but with the arrival of status in the chat list, users will never have to worry about missing updates as they will be right in front of their eyes in the chat window. If you're using Instagram, you are already familiar with the feature.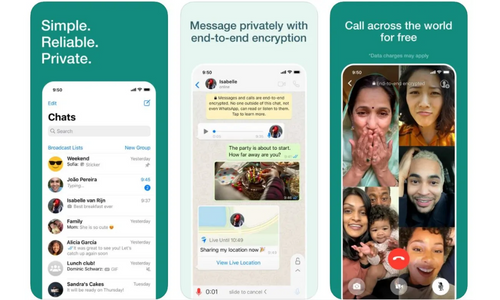 WABetainfo has also shared a screenshot of the UI, showing how the feature will work on the instant chat messenger iOS client. The website also confirms that status updates in the chat list will also be available on WhatsApp Android in the future. Hopefully, the website will soon post images showing how the same thing will work on Android. However, it shared nothing on the availability of the feature.
As of now, it seems only a small portion of beta testers were able to try this feature. With the Status feature on the chat list, not only it's a big push for this function, but it could also be a way for WhatsApp to insert ads while users watch Status photos/videos – just as it happens with Instagram Stories.
How will the new WhatsApp feature be different?
The feature which was prevalent on Instagram will now be available for WhatsApp users. Here, the person will be able to check their contact status by tapping on their profile picture.
The new feature would be saving some taps and scrolling as you will be able to see your contacts' stories without going to the status tab.
How to check status updates of WhatsApp within the chat list?
Though there is no rocket science behind checking status updates within the chat list, here's how you can do it.
Click on any of your contacts.
Tap on their profile picture.
Now, you can check their status update, or
Click or tap on your contact's profile picture
You will be redirected to their status update
"When a contact uploads a new status update, it will also be visible within the chat list: you just need to tap their profile picture to view the status update!" stated WABetaInfo.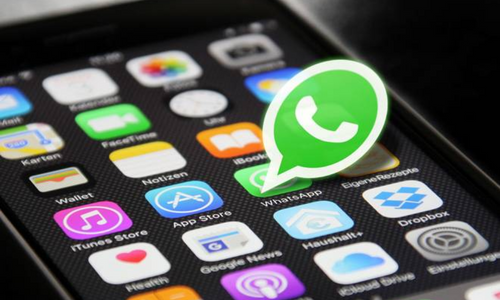 What could be the new features of WhatsApp?
Before adding a native app for Windows, WhatsApp introduced privacy features that allow users to block screenshots, leave groups silently or hide their online visibility status.
As WhatsApp intends to improve its privacy, speculations are that the app might allow users to undo deleted messages to retrieve any crucial information which accidentally got deleted.
"Some features are coming soon for more users: past participants, reaction preview, admin delete, status updates within the chat list, and the ability to retrieve deleted messages by using "undo" tweeted WABetaInfo.
WhatsApp's expected upcoming features in 2022
Given below are some expected areas that are likely to be improved or updated by WhatsApp in 2022:
1. WhatsApp will be rolling out Communities for improved group communication.
2. Group size will be increased.
3. Emojis, files and information sharing might get better.
4. Privacy features to control accessibility will be updated.
5. WhatsApp is likely to improve its interface to share bigger files.
Silent group exit: Another major update to the app, this feature comes handy for digital introverts. The feature will let users silently exit a group chat without notifying the others in the group. Only the group admin will be notified.