We need to change our living life due to corona and for that new facility is launched by Reliance named as Jiomart. Covid-19 virus is extending legs in India and other countries and scientists are pepping up research to develop vaccine for a permanent solution which takes almost 3 to 4 months more till the time and we have to protect ourselves from infection.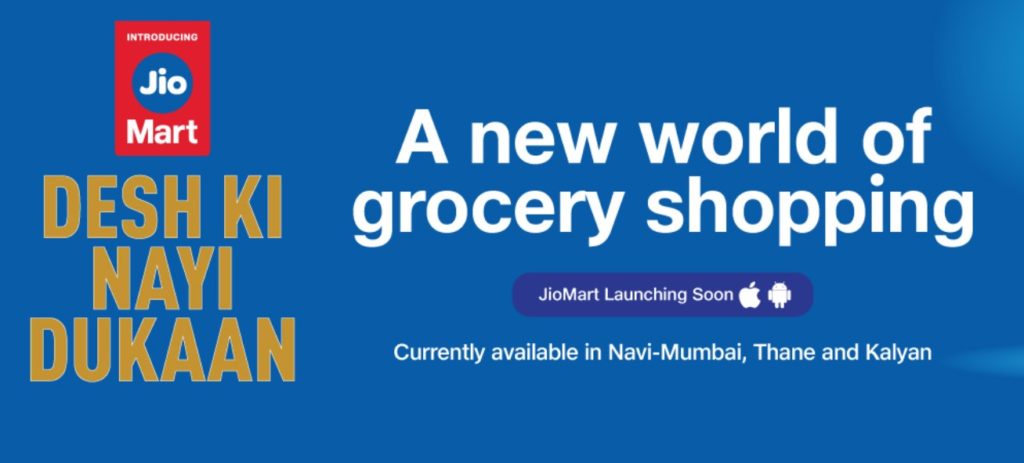 Who is the owner of JioMart?
JioMart is the joint venture of Jio and Facebook's whatsapp Pay. The central government is planning to extend lockdown in most area of India and because of that 60 millions of small businesses are suffering from permanent closure. Government only gave exemptions for food and medicines in the country. Corona Lockdown is the best time to introduce small merchant owners and customers using JioMart platform.
What is Jiomart?
Jio platform was created in October last year as a subsidiary of reliance industries with aim to brings all products under one roof. Jio included JioPay, JioCinema, JioSavan, JioNews, JioMovies, JioTV, and partnership with Microsoft skype to do study, work, medical advice from home and now JioMart is the result. JioMart takes Mukesh Ambani closer to Walmart's Flipkart and Amazon India.
Jio mart launched just after 3 days that facebook bought 9.99% stake in reliance jio. Now here's the concept from ''online to offline market'' came from chinese e-commerce giant Alibaba Group holdings limited within 3 days of signing the pact of facebook whatsapp and reliance retail mart. Anshuman Thakur, head of strategy at Reliance Jio, said during the call: "As we come to the post-COVID era, and the economic recovery that we're all hoping for, there is a lot that we can do together, and so the timing has been appropriate."
How JioMart Works?
Jio-mart is currently available in Navi Mumbai, Kalyan and Thane areas user, you can avail services of JioMart by adding number (8850008000) and now JioMart has gained access to 400 millions whatsapp users. A quick and easy way to order grocery essentials from your JioMart kirana store without visit them physically. Product list available in existing brands as well as JioMart will set its own private labels under brand names such as Best Farms, Good Life, Masti Oye, Caffe, Enzo, Mopz, Expelz and Home One.
Money Making Idea in LockDown Period
How to Shop in JioMart?
Simply start shopping on the JioMart whatsapp number by replying with "Hi" and follow below simple steps.
A JioMart link will be generated and valid till the last 30 minutes. Link will again be generated by replying with "Hi" on the JioMart whatsapp number.
After clicking on the JioMart link window will pop-up.
Fill up the mobile number, full address and full name and proceed.
List of grocery foods with price will pop-up, select your required quantity and proceed.
Order placed by 7pm everyday will be available for pick up at your nearest JioMart kirana within next 2 days.
After order successfully places you will receive order details and your kirana store address and contact details.
Customers will also receive a link in whatsapp to locate stores on google maps.
You will receive an SMS once your kirana partner is ready with your order.
You can pay at kirana and pick your order.
Addon in future
JioMart's initial focus on small and medium scale merchants where JioMart is going with products they have understanding. Whatsapp will come up with WhatsApp pay to support JioMart which yet to get clearance from regulatory or payment will be seamless by JioPay for JioMart customers. If this concept will work then Jiomart will be your next Grocery store like Amazon, Flipkart, eBay etc. JioMart may change their strategy for success. In future they may launch JioMart app.