Elon Musk tweets out meme after blue bird on homepage replaced by image of shiba inu associated with cryptocurrency.
Almost 24 hours after Twitter changed its blue bird logo to a badly cut-out image of a dog meme made famous by cryptocurrencies, the company's billionaire owner, Elon Musk, has still offered no explanation or justification for the change.
On Monday, US time, users noted that the blue bird logo on Twitter's homepage and loading screen had been replaced with the shiba inu image associated with the Dogecoin memecoin cryptocurrency. For hours, neither Twitter nor Musk even acknowledged the change.
Adding to the confusion was an apparently unrelated bug that surfaced at the same time, one of an increasing number in Twitter's user interface, which removed the ability to tell which tweets had been retweeted on to your timeline.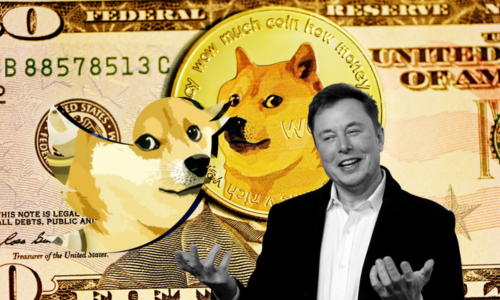 In typical Musk fashion, he eventually tweeted a meme noting the change, and followed up with the closest to an explanation he has proffered: a callback to a joke a follower made in March 2022 suggesting that he should buy Twitter and replace the logo with Doge.
The official Dogecoin account tweeted in response: "Very currency. Wow. Much Coin. How Money. So Crypto." An email requesting comment from Twitter's press office received only the automatic response, a single poo emoji, that has sufficed for Twitter's public relations operation since late March.
Some users speculated it was meant to be an April fool's day gag that the company was unable to bring in on time on 1 April.
Others wondered if it was an effort to flood out news of a court case against Musk. The change came just days after Musk petitioned a court in the US to dismiss a lawsuit filed against him by Dogecoin investors for $258bn over an alleged pyramid scheme.
Reuters reported in June last year that according to the complaint, the plaintiffs claim Musk knew that since 2019 the cryptocurrency had no value, but promoted Dogecoin to profit from its trading.
"Musk used his pedestal as world's richest man to operate and manipulate the Dogecoin Pyramid Scheme for profit, exposure and amusement," the complaint reportedly stated.
The plaintiffs reportedly complained the sell-off of Dogecoin began when Musk appeared on Saturday Night Live and referred to Dogecoin as a "hustle" in a segment.
Lawyers for Musk and Tesla have called the lawsuit's allegations a "fanciful work of fiction" over Musk's "innocuous and often silly tweets" about Dogecoin.
The value of Dogecoin jumped last year after Musk announced Tesla merchandise could be bought using it.
On Twitter's logo changing, Dogecoin's value jumped from US$0.079 to US$0.094, the highest value the currency has been since November last year.
Twitter is now worth less than $20bn, according to a leaked internal memo, under half what Musk paid for it six months ago. Despite promising to remove legacy blue ticks for verified users from 1 April, the site has only so far removed the tick for the New York Times's main Twitter account.I hope you appreciated this article. Before you move on, I was hoping you would consider taking the step of supporting the Guardian's journalism.
From Elon Musk to Rupert Murdoch, a small number of billionaire owners have a powerful hold on so much of the information that reaches the public about what's happening in the world. The Guardian is different. We have no billionaire owner or shareholders to consider. Our journalism is produced to serve the public interest – not profit motives.
And we avoid the trap that befalls much US media – the tendency, born of a desire to please all sides, to engage in false equivalence in the name of neutrality. While fairness guides everything we do, we know there is a right and a wrong position in the fight against racism and for reproductive justice. When we report on issues like the climate crisis, we're not afraid to name who is responsible. And as a global news organization, we're able to provide a fresh, outsider perspective on US politics – one so often missing from the insular American media bubble.
Around the world, readers can access the Guardian's paywall-free journalism because of our unique reader-supported model. That's because of people like you. Our readers keep us independent, beholden to no outside influence and accessible to everyone – whether they can afford to pay for news, or not.