If your work's somehow connected to occupations like marketing, banking, accounting, bookkeeping, corporate analysts, education and other similar jobs, you probably see your fair share of Excel files saved in PDF form during the workday. Normally, this format gives much more than it takes, and in the situations where you don't need to edit the PDF files you've received, it functions perfectly. For those who are unacquainted with its benefits, the Portable Document Format is used worldwide because of its ability to be viewed on all operating systems and devices exactly as it was created.
The trouble starts when a person has a need to make any kind of change to the file in question, because once the PDF is made out of another file, it becomes a read only type file, which cannot be edited without specific software tools who were designed to convert the file back to its native state, before it was made into a PDF in the first place.
In the sea of available free tools online, a person can easily feel sceptic, either because of privacy issues or because he is worried about the results of the conversion, and that is completely normal and more than reasonable. Today we are going to introduce a trustworthy online tool that comes without a price, and can efficiently fulfill all your conversion needs.
PDF to Excel allows users to finish the entire PDF conversion process in a very short period of time. It also doesn't require any kind of personal information, which is good for a number of reasons, ranging from privacy to overall quickness.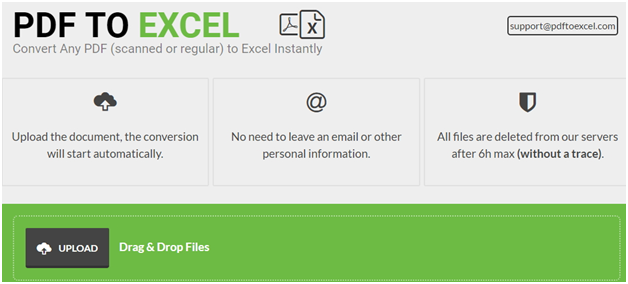 The first thing needed to be done is to select the file from your hard-drive, or directly from Google Drive, Dropbox or OneDrive. There is no limit on the size of the document, and the time-span is usually around one minute, but for extremely large files it can be a little longer.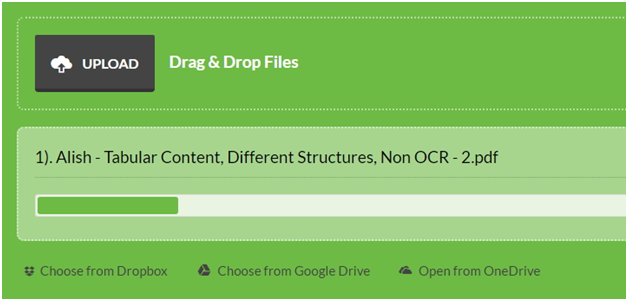 Once you've chosen the file, the process will start by itself, and when the conversion is complete, an option to download the Excel file will appear, as shown in the picture below.
And that is basically all there is to it. With this tool you can alleviate this issue almost instantaneously, leaving you with plenty of time to make all the necessary changes to your document. Remember it, or just use a bookmark, and when the situation calls for it, you'll be more than ready!