In this article, we will explore how this scam operates, what red flags to look out for, and how to avoid falling victim to it.
New WhatsApp Scam India: Scammers are taking advantage of joblessness, layoffs, and people's need for extra income by offering fake job opportunities, such as paying Rs. 50 for liking a YouTube video. These scammers use platforms like WhatsApp, LinkedIn, and even Facebook to lure victims with promises of easy money, like earning up to Rs. 5,000 per day for liking YouTube videos.
They often ask for personal information to proceed with payment, and sometimes they will also ask for payment in exchange for access to the non-existent job.
One of the latest scams going around is the "Rs. 50 per like." Scammers are enticing clueless youths with offers of earning Rs. 5,000 per day by just liking YouTube videos.
What is the new Scam?
Scammers start by sending a message stating they have a job opportunity for you with limited slots, if you are interested, you must reply to reserve a slot. When the victim replies asking what is the job about?, Scammers state that 'All you need to do here is to LIKE the videos(YouTube) and you will be paid Rs. 50 per video you LIKE.'
Please note that, generating fake likes on YouTube is a common business model, usually handled by bot farms running fake accounts. However, the victim in this scam is YOU, not advertisers or YouTube algorithms.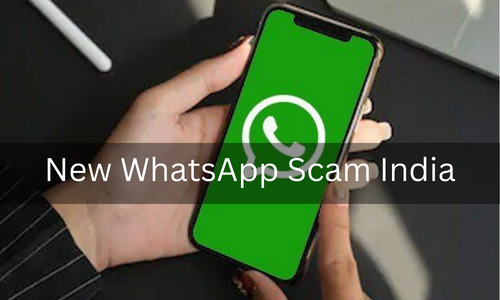 The scammers will almost always try to pose that they are representing a global internet or social media company that you have not heard of. To get the victim hooked on, the scammers will even pay a small amount like Rs. 150 for 'Completing three tasks', they will send three YouTube video links and ask you to like them and screenshots back.
Here is how the Scammers perform: Swindlers begin by sending you a message informing you that they have a job opportunity for you with limited slots; in order to reserve a slot, you must respond to the message. When the victim asks, "What's the job about?" In response, Swindlers tell victims, "All you need to do here is to LIKE videos on YouTube, and you will be paid Rs." 50 for each video you LIKE.
Now the victim is baited, the scammers then move to Phase 2 of their game plan where they will conjure up some problems in transfering payment to you. They will then ask you to download an app for easier payment transfer. This app, a remote access trojan, or malware is their gateway to your device and personal information. They will ask you to transfer Rs. 1 for payment gateway verification. Now they have all your information, bank account details, credit card details and access to OTP/Emails.
Job searching is a tough period in anyone's life, however, scammers are just taking advantage of people's financial struggles. Please understand, if it sounds too good to be true, it probably is. Use common sense and always install apps from Google's official app store.