Twitter is banning all third-party apps and clients, and updating its API rules, explicitly forbidding developers from creating apps, which are similar to the main Twitter experience.
Twitter has banned all third-party clients and apps and updated the rules for developers accessing its API (application programming interface). The terms of service were updated on Jan 19, almost a week after the company abruptly pulled the plug on all third-party apps that were accessing the platform. The new rules states that developers cannot use the company's API to create "a substitute or similar service or product to the Twitter Application," a decision that has not gone down well with the community.
The new rules also note that the developers "will not or attempt to (and will not allow others to) a) reverse engineer, decompile, disassemble or translate the Twitter API, or otherwise attempt to derive source code, trade secrets or know-how in or underlying any Twitter API…"
The rules also ban alternative services, which according to The Verge, was added with the most recent update.
Twitter API new rules: What does it mean?
On January 12, Twitter clients such as Tweetbot or Twitterific stopped working as they were unable to access the API. These services are third-party client apps, where users can login via their Twitter account, access the service and several other features. These apps typically more features to users than the plain Twitter app or even Tweetdeck (the company acquired this for $40 million back in 2011). But with the new API rules, these services will no longer work, because they are technically in violation of the rules.
Meanwhile, developers stressed that they were given no warning or communication about this upcoming change. It also means that for these apps are no longer usable with access to the API shut off. On Jan 17, Twitter's Developer account tweeted, "Twitter is enforcing its long-standing API rules. That may result in some apps not working."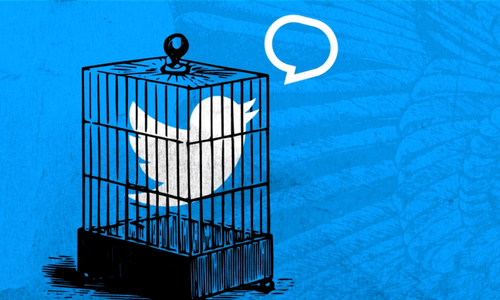 According to Ged Maheux, co-founder of the Twitterific, which was impacted, they had no idea how the rules had changed. He wrote in a blog post on Icon Factory, "We still have not received any clear communication as to why Twitter deactivated Twitterrific on January 13th. We have been respectful of their API rules, as published, for the past 16 years. We have no knowledge that these rules have changed recently or what those changes might be."
Twitter has updated its developer rules to ban third-party clients, almost a week after it unceremoniously blocked the apps' access to its platform, offering almost no explanation to what was going on (via Engadget). The new rules state that you can't use Twitter's API or content to "create or attempt to create a substitute or similar service or product to the Twitter Applications."
The rules, updated on Thursday, make it clear what that means: "Twitter Applications" refers to the company's "consumer facing products, services, applications, websites, web pages, platforms, and other offerings, including without limitation, those offered via https://twitter.com and Twitter's mobile applications." The clause banning alternative services was added to the rules with the most recent update, according to the Wayback Machine.